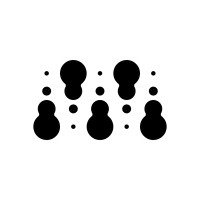 Whitelab Genomics unleashes the potential of genomic therapies using AI. We use genomics, data science, machine learning, and computational biology for genomic therapies to help companies cure more diseases at an affordable cost. We accelerate discovery and selection of the genomics materials candidates of tomorrow's therapies with an improved success rate.
Whitelab Genomics leverages unique knowhow, algorithms, and databases to process large amounts of biological data in order to predict the best molecular design for genomic therapies based on predefined objectives. We partner with academics, biotechs, and pharmaceutical companies to reinvent the way we research and develop genomics therapies.
Whitelab Genomics is a French-US based startup founded by experts in life-sciences innovation and genetics, VC-backed with a series A funding in 2022 of 10 million euros. We are a world-class team of talents in genomics, data science, and computational biology. Our differences are our strengths and our common language is our passion to deliver better therapies to patients.