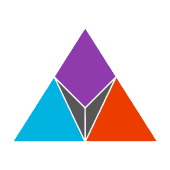 Founded
2016
Geography
United States of America based
Funding
$1.800 M
Vyasa Analytics provides services and solutions related to novel deep learning approaches in the life sciences and healthcare sectors.
Synapse
Connect spreadsheets to documents & data streams for novel deep learning powered analytics.
Products
Layar, Synapse, and Cortex work together to enable secure, highly scalable deep learning analytics on enterprise data sources.
software engineering life sciences healthcare technology
Posts Mentioning This Company
R&D Platform
Cortex handles disparate structured and unstructured data as chunks, or statements, and instead of attempting to model or format that content, utilizes a novel deep learning methodology called Neural Concept Recognition developed by Vyasa to identify the concepts latent in the content.
Vyasa Cortex
Your Data Has Stories To Tell
Pipelines
No pipelines published yet
Services
No services posted yet