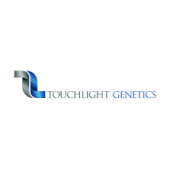 Founded in 2008, Touchlight brings together a highly talented scientific and drug development team supported by an experienced board.
Founder and CEO Jonny Ohlson has assembled a dynamic management team, including Clive Dix, Non Executive Chairman, and John Tite, Executive Head of Research (formerly founding CEO of Bicycle Therapeutics), with substantial experience in growing life science companies and particularly in DNA vaccines. Touchlight is supported by a group of Non-Executive Directors, who bring a wealth of healthcare and entrepreneurial experience.
Led by experienced drug pharmaceutical scientists Neil Porter and Jill Makin, Touchlight's scientific team- some of the brightest talents in the UK industry- has successfully established and patented the proTLx™ synthetic DNA platform as well as successfully establishing the first therapeutic proof-of-principle through collaboration with leading academic partners.
The company has established strong collaborative links with academic laboratories worldwide including Imperial College London, Southampton University, Queen's University Belfast and the University of Pennsylvania in the US.
---
Posts Mentioning This Company