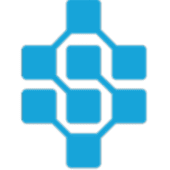 Founded
2015
Geography
United States of America based
At Systems Oncology, we believe that innovating cancer drug discovery requires the exponential power of AI to uncover deeper mechanistic insights into cancer biology. Equipped with advanced cognitive computing technologies, we are able to aggregate and mine disparate types of biomedical datasets to reveal novel contextual vulnerabilities in cancer, and collaborate with leading universities to exploit those vulnerabilities with cutting-edge agents. We then invest in the most promising experimental agents to demonstrate their therapeutic potential. Finally, we partner with pharmaceutical companies to transform innovative new agents into the next breakthrough cancer therapies.
Our multidisciplinary team includes world-class experts from fields ranging from mathematics and AI to systems biology and oncology, all guided by deep clinical development experience. The combined expertise and our revolutionary approach empower us to discover and develop the next generation of cancer therapies with unprecedented speed and precision.
cancer therapies bioengineering
R&D Platform
DEEPER INSIGHTS: Our unique ExpansiveAI cognitive computing system empowered our systems biologists to integrate, model, and to use machine learning to mine complex genomic and biomedical datasets to uncover novel targeting combinations that can drive complex disease mechanisms and therapy resistance. We then translate that genomic intelligence into single agent multi-modal combinatorial targeting drugs using our proprietary Arromer RNA therapeutic platform.
Pipelines
No pipelines published yet
Services
No services posted yet