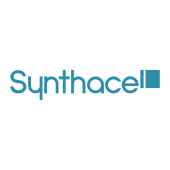 Founded
2011
Geography
United Kingdom based
Funding
$80.976 M
Synthace is an interdisciplinary team of computer scientists, biologists, mathematicians, and chemists pioneering new ways of working digitally in biology. We're backed by world-class investors and a growing collection of partners working on the hardware, software, and wetware required to truly industrialise biology's potential.
synthetic biology life sciences
Posts Mentioning This Company
R&D Platform
Build models to understand complex biological systems within Antha, its language and software platform for biology experiments Allows researchers to: Optimize, reproduce, automate, and scale experiment workflows.
Pipelines
No pipelines published yet
Services
No services posted yet