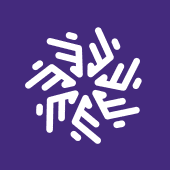 Founded
2016
Geography
Canada based
Structura builds software that enables fast, accurate and automated electron cryo-microscopy (cryo-EM) for drug discovery and research. We work closely with pharmaceutical companies and research labs globally.
Our flagship product, the cryoSPARC System™, is a commercial software product that processes cryo-EM data to provide high-resolution 3D structures of proteins and complexes. The patent-pending algorithms underlying cryoSPARC™ enable reconstructions of research and drug targets within minutes of collecting microscope data, and without the need for prior knowledge or guesswork.
cryo-EM 3D reconstruction
R&D Platform
The cryoSPARC System™ enables high-throughput structure discovery of proteins and molecular complexes from cryo-EM data with help of machine learning.
Pipelines
No pipelines published yet
Services
No services posted yet