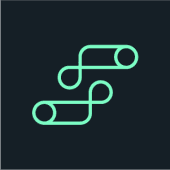 Strateos automates chemistry, biology, and tissue analysis into closed loop robotic labs that accelerate drug discovery programs. Through a combination of best-in-class robotics and control systems, advanced software for imaging and analytics, and remote cloud laboratories, we enable our pharmaceutical partners to more rapidly and efficiently discover new drug candidates.
Born of a merger between Transcriptic and 3Scan, Strateos combines the strengths of those companies to amplify their impact and accelerate drug discovery.
Transcriptic developed the first robotic cloud laboratory platform for on-demand life science research, which is currently in use at several top pharmaceutical and biotechnology companies. 3Scan combines automation, machine learning and computer vision to extract spatial data from tissue samples and create detailed 3D representations as well as quantitative analysis of complex anatomical structures. Now these two portfolios will be combined to offer a suite of technologies for accelerating drug discovery and early development.