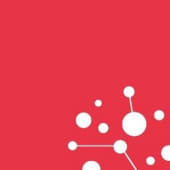 Founded
2013
Geography
Switzerland based
Funding
$0.130 M
About Precision for Medicine
Precision for Medicine is the first biomarker-driven clinical development organization supporting life sciences companies in the use of biomarkers essential to targeting patient treatments more precisely and effectively. Precision applies novel biomarker approaches to clinical research, leveraging the latest advancements in science and technology. The Precision for Medicine QuartzBio multiomic data integration and informatics platform enables life sciences companies to discover hidden subgroups of patients who will most benefit from a given therapy, delivering the means for truly personalized medicine. Precision for Medicine is part of Precision Medicine Group, with over 2,000 employees in 35 locations in the US, Canada, and Europe.
Bioinformatics In Vitro Diagnostic Multivariate Index Assay Biomarker Discovery
R&D Platform
Proprietary AI and computational biology reveal insights hiding in your data—within and across studies.
Pipelines
No pipelines published yet
Services
No services posted yet