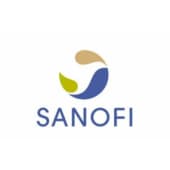 Founded
2004
Patents
138
Clinical Trials
1308
Publications
100
Sanofi is a healthcare company engaged in the research, development, manufacturing, and marketing of innovative therapeutic solutions. It covers areas such as diabetes solutions, human vaccines, innovative drugs, consumer healthcare, emerging markets, animal health and the new G enzyme. Its products includes prescriptions and over-the-counter drugs for thrombosis, cardiovascular disease, diabetes, central nervous system disorders, oncology and internal medicine, vaccines and other medical products.
The two young groups Sanofi and Synthélabo merged in May 1999 to create a major new pharmaceutical player. Sanofi dates back to 1973 and Synthélabo to 1970. In December 1999, Rhône-Poulenc and Hoechst Marion Roussel formalized their merger with the creation of the Franco-German group Aventis, one of the world's largest pharmaceutical companies. In August 2004, Sanofi-Synthelabo acquired Aventis. The takeover was finalized on December 31 of that year, giving birth to sanofi-aventis.
On May 6, 2011, sanofi-aventis simplified its name to Sanofi. Sanofi  operates in over 100 countries throughout the world.