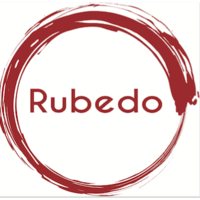 Founded
2018
Geography
United States of America based
Funding
$12 M
Rubedo is making new engineered "smart" small molecules for targeted senolytic customized therapies. We have two preclinical programs in lead optimization stage, one for respiratory and lung diseases and one for oncology.
The team includes world leader Pharma drug hunters (such as from Merck, Novartis, Verily Google Life Sciences, Genentech) and top IT lead engineers (such as from Facebook).
senescence
R&D Platform
Rubedo drug discovery is enabled by its proprietary platform Alembic, a combination of computation and chemical engineering.
Pipelines
Small Molecules Targeting Senescent cells
Rubedo's proprietary ALEMBIC™ drug discovery platform has developed a novel pipeline of therapeutic candidates which selectively target senescent, pro-inflammatoray, and pro-fibrotic cell populations that result from a variety of cellular stress and damage. Any cells in the human body can become "senescent" over time.
Services
No services posted yet