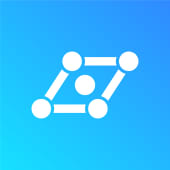 Founded
2012
Geography
United States of America based
Reveal Biosciences is a computational pathology company combining traditional histopathology with artificial intelligence to transform tissue biology into actionable data. Our technology pipeline includes a high-plex multiplex platform and machine learning computational pathology solutions to enable research, diagnostics, and clinical labs to analyze tissue samples more accurately and efficiently.
Reveal provides advanced tissue technologies including immunohistochemistry (IHC), in situ hybridization (ISH), histology, digital pathology and image analysis services to a broad range of pharmaceutical, biotech, academic and government institutions.Reveal Biosciences Acquired by CellCarta
Immunohistochemistry Digital Pathology Biomarker Quantification Image Analysis Antibody Validation
R&D Platform
Reveal Biosciences is creating a new generation of data powered pathology to enhance research and improve global healthcare.
Pipelines
No pipelines published yet
Services
No services posted yet