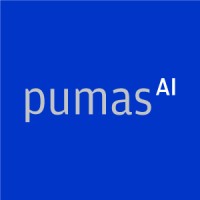 Powered by top notch scientists and engineers, at Pumas-AI, Inc., we are committed to empower pharmaceutical/biotech companies and healthcare providers treat patients better.
♦Pumas: Pharmaceutical Modeling and Simulation software. One tool for all drug development data analysis needs.
♦Lyv: Data-driven Clinical Decision Support System. It leverages clinical research and Electronic Health Record data from millions of patients to derive algorithms to personalize healthcare delivery.
♦The experienced consulting team at Pumas-AI, Inc. offers PK, PKPD modeling & simulation during product development and for regulatory submissions.