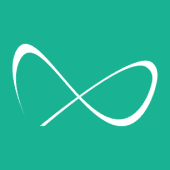 Founded
2018
Geography
Canada based
Perceiv is an AI-based healthcare company specializing in the field of precision medicine. We are dedicated to help improving and saving patient lives through more efficient, accurate, subject targeting, and objective prognosis through advanced machine learning algorithms.
Diseases are more complex than they appear resulting in problems when finding the right population to treat and demonstrate treatment efficacy. We help pharmaceutical companies improve their chances of success by identifying the right subjects for their clinical trials using our AI-driven precision medicine platform. We specialize in the identification of subpopulations of interest in heterogeneous data and complex diseases.
predictive analytics clinical trials precision targeting precision medicine
R&D Platform
Our proprietary platform enables us to ingest various types of data to better characterize individuals (imaging, genetic, phenotypic and clinical variables).
Pipelines
No pipelines published yet
Services
No services posted yet