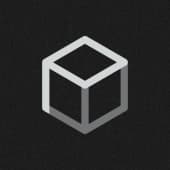 Founded
2016
Geography
United Kingdom based
Funding
$2.444 M
We accelerate protein lead optimisation and discovery through AI.
The science behind sequence-structure-function relationships in proteins is not fully understood. Thus, rational protein design and enhancement rely on combinatorial mutagenesis, which in turn demands extensive structural biochemistry training and specialised experimental pipelines. Because of its complexity and time-consuming character, protein engineering is the dominant part of R&D budgets in life sciences. We accelerate the lengthy process of protein lead optimisation and discovery through AI coupled with experimental cross-validation.
structural biology high performance computing combinatorial biochemistry data mining
R&D Platform
We have built the world's first protein database specificaly for Deep Learning and AI applications with full Keras™ and Tensorflow™ integration.
Pipelines
No pipelines published yet
Services
No services posted yet