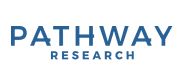 Founded
2016
Geography
Canada based
Pathway Rx is provider of cannabis breeding and research services in Canada. The company's services are primarily engaged in creating a library of strains for identifying and customizing treatments for specific medical conditions, using machine learning.
canabis compounds canabis genetics
R&D Platform
We apply a comprehensive agnostic approach, using a combination of advanced methods to identify and isolate the medicinal properties that occur naturally in cannabis.
Pipelines
No pipelines published yet
Services
No services posted yet