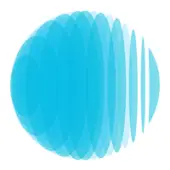 Optina Diagnostics specializes in the development of technology for early, non-invasive detection of disease via Retinal Deep PhenotypingTM. With a primary focus on the diagnosis of Alzheimer's disease, Optina addresses the pressing need of millions of patients worldwide suffering from memory loss.
In Feb 2020, Optina received the 510(k) clearance for its ophthalmic camera by the U.S. Food and Drug Administration (FDA). Optina also obtained Breakthrough Device Designation from the FDA for its first diagnostic test for the detection of the likely cerebral amyloid status.
Currently, there's no single diagnostic test for patients who are experiencing symptoms of cognitive decline. Instead, physicians use a process of elimination, ruling out other health concerns via cognitive assessments, medical and family history. This process may take years, and eventually requires invasive and costly tests.
Optina aims to establish a New Paradigm and transform detection and understanding of memory loss by bringing cutting-edge eye imagery and artificial intelligence to your local eye clinic.