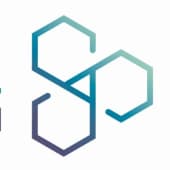 Founded
2018
Geography
United States of America based
Funding
$2.500 M
OneThree Biotech is a VC backed startup working to change how new medicines are discovered using biology-driven AI. We all know someone who's been affected by cancer, and we've proven that our technology can help get life-saving treatments to patients faster (people.com/health/teacher-brain-tumor-week-to-live-now-thriving). Having already signed a set of Fortune 500 paying clients, we're ramping up for our next phase of growth and are looking for a bold and self-motivated engineer to join us as we change healthcare for the better.
drug discovery computational biology
R&D Platform
AI/ML isn't a magic bullet, but, if focused on decoding specific biological questions, it has the potential to quickly generate new insights and hypotheses that otherwise might have been missed. That's the approach we take at OneThree.
Pipelines
No pipelines published yet
Services
No services posted yet