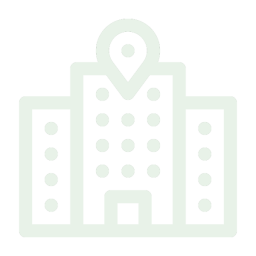 Private company
NUMERATE
We apply our novel AI based platform to small molecule chemical design challenges to increase speed and success while reducing the cost
Founded
2007
Status
Private company
Geography
United States of America based
Funding
$17.400 M
Patents
14
Research papers
6
Business model
Operations Service
Own Drug Discovery Programs
Therapeutic focus
Cardiovascular
Neuroscience
Oncology
Investing history
| | | |
| --- | --- | --- |
| 2014 | Series B | 8.2 |
| 2009 | Series B | 5.5 |
| 2008 | Series A | 1.1 |
| 2008 | Series A | 2.6 |
Posts Mentioning This Company
Products
Artificial intelligence (AI) for drug discovery
Cloud-based computation for drug discovery projects using AI
Our platform offers cloud-scale artificial intelligence support for every design decision at each stage of drug discovery. Computational contract research …
Services
No services posted yet
Patents/applications
WO2018049328 (from 2018-03-15), Bicyclic compounds useful as gpr120 modulators
WO2018049324 (from 2018-03-15), Monocyclic compounds useful as gpr120 modulators
WO2012078519 (from 2012-06-14), 3-acylidene-2-oxoindole derivatives for inhibition of transglutaminase 2
WO2011031740 (from 2011-03-17), Antibacterial fluoroquinolone analogs
WO2011031743 (from 2011-03-17), Antibacterial fluoroquinolone analogs
WO2011031744 (from 2011-03-17), Antibacterial fluoroquinolone analogs
WO2011031745 (from 2011-03-17), Antibacterial fluoroquinolone analogs
WO2009137130 (from 2009-11-12), Antibacterial fluoroquinolone analogs
WO2007051065 (from 2007-05-03), Compositions and treatments for inhibiting kinase and/or hmg-coa reductase
WO2006065950 (from 2006-06-22), Modeling biological effects of molecules using molecular property models
WO2006028524 (from 2006-03-16), Compositions and treatments for inhibiting kinase and/or hmg-coa reductase
WO02059755 (from 2002-08-01), Rdx enhancement of system and method for implementing reusable data markup language (rdl)
WO0072197 (from 2000-11-30), Reusable data markup language
WO0161568 (from 2001-08-23), Rdl search engine
Publications (PubMed)
31000801 (from 2019-04-20), Opportunities and challenges using artificial intelligence in ADME/Tox.
29863875 (from 2018-06-05), Geometric Deep Learning Autonomously Learns Chemical Features That Outperform Those Engineered by Domain Experts.
31080887 (from 2018-01-01), Wanted: Class VI Antiarrhythmic Drug Action; New Start for a Rational Drug Therapy.
26020786 (from 2015-05-29), Summary of the DREAM8 Parameter Estimation Challenge: Toward Parameter Identification for Whole-Cell Models.
22560567 (from 2012-05-09), Discovery of XL413, a potent and selective CDC7 inhibitor.
19685583 (from 2009-08-18), Building today's platform company.
Assets (therapeutic products)
Year
Partner
Focus
Amount of Deal
2011

(2011, Jan. 1)
Boehringer Ingelheim Pharmaceuticals
--
--
2012

(2012, Jan. 1)
Merck
--
--
2017

(2017, Jan. 1)
Takeda
--
--
2019

(2019, Jan. 1)
Lundbeck Pharmaceuticals
Identification of clinical candidates for the treatment of disorders in the central nervous system, including depression, psychosis, seizure and neurodegenerative disorders.
--