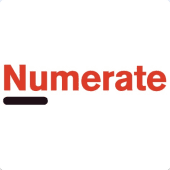 Founded
2007
Geography
United States of America based
Funding
$17.400 M
Numerate was acquired by Valo Health in 2019.
We apply our novel AI based platform to small molecule chemical design challenges to increase speed and success while reducing the cost
Posts Mentioning This Company
R&D Platform
Analyze public and private data, with a claim to work with less data, noisier data, and more biased data than alternative approaches. Allows researchers to: Predict how a potential drug will behave in the lab and the body, with a focus on neurodegeneration, cardiovascular disease, and oncology.
Artificial intelligence (AI) for drug discovery
Cloud-based computation for drug discovery projects using AI
Pipelines
No pipelines published yet
Services
No services posted yet