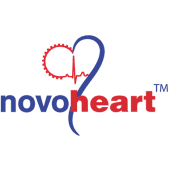 Founded
2014
Geography
Canada based
Novoheart Limited, provides, discovers and develops heart therapeutics. Novoheart's scientific team has pioneered a range of bioengineering technologies collectively known as the MyHeart platform, including first human mini-heart "novoHeart" that is capable of pumping and ejecting fluid.
Stem Cell Cardiovascular Safety Cardiac Model Human Disease Model
R&D Platform
Make sense of data from testing drug candidates on their bioartificial human heart constructs. Allows researchers to: More accurately evaluate a drug candidate's cardiac safety and effectiveness.
Pipelines
No pipelines published yet
Services
No services posted yet