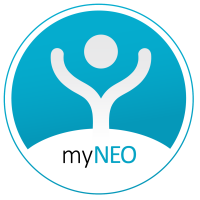 Founded
2018
Geography
Belgium based
myNEO leads in Personalized Medicine and genomic-informed drug discovery in the key therapeutic areas of oncology and immunology.
Posts Mentioning This Company
R&D Platform
The myNEO ImmunoEngine© is a sequencing-based computational neoepitope selection platform that predicts the most efficacious targets for each individual cancer patient, key to developing a successful personalized immunotherapy. In parallel, the DataScovery© platform continuously screens public and privately gathered databases to discover new immunogenic targets for both untackled cancer indications and new infectious diseases. To coninously increase clinical performance of the platform, data of all patients across biopharma partners are combined into one centralized myNEO network.
Pipelines
No pipelines published yet
Services
No services posted yet