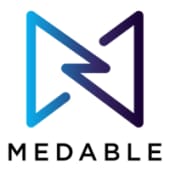 Founded
2012
Geography
United States of America based
Funding
$382.300 M
Medable is a privately held company in Palo Alto, CA that is transforming clinical care and research by enabling direct to patient (D2P) healthcare. D2P healthcare leverages cloud and mobile to capture patient generated data at scale for healthcare delivery, clinical research, and precision and predictive medicine. Our customers include leading biotechnology companies and hospital systems.
HIPAA clinical trials virtual trials telemedicine
R&D Platform
decentralozation of clinical trials.
Decentralized Clinical Trial (DCT) Platform
Pipelines
No pipelines published yet
Services
No services posted yet