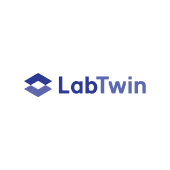 Founded
2018
Geography
Germany based
At LabTwin, we are building the first digital voice-powered lab assistant that aims to close the real-time documentation gap at the bench. It helps scientists document when their hands are busy by using voice, thus helping them focus on their work and not on tedious documentation.
We believe that by simplifying lab documentation, we can contribute to creating more efficient, complete and high-quality research. Our mission is to accelerate scientific discovery and tackle the biggest challenges of our time.
lab assistant voice recognition digital data
R&D Platform
LabTwin is a smart, voice and AI-powered assistant for every scientist. Enterprises using LabTwin report enhanced experiment reproducibility, improved auditability, and significant time savings.
Pipelines
No pipelines published yet
Services
No services posted yet