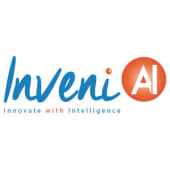 The different approaches used by InveniAI to disrupt the status quo and solve complex problems in Healthcare, Drug Discovery & Development applications are exemplified in its EvolverAI and PharmGPS® platforms.
EvolverAI is InveniAI's augmented intelligence platform that combines human intuition based on experience and expertise with the comprehensiveness and scale of artificial intelligence. EvolverAI combines Big Data technology with machine learning to present to human experts massive and complex data sets in a manner that allow us humans to decipher patterns and enables the generation of hypotheses. EvolverAI combines the tenets of deductive, inductive and abductive research in this journey of discovery.
Read more
PharmGPS® is InveniAI's Big Data platform applied to understanding how drugs work and which of them are useful in satisfying unmet medical needs. PharmGPS® has collated and crystallized the cumulative wisdom of pharmaceutical and drug development research to identify the drugs that are most likely to succeed in the regulatory process and satisfy patients' needs. It utilizes machine learning and big data approaches to predict future potential of drugs that are still in early stages of clinical development.