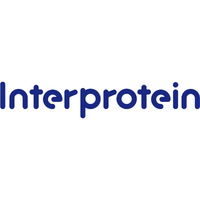 Founded
2001
Geography
Japan based
At Interprotein, we are dedicated in the early stage drug discovery particularly focusing on PPIs as therapeutic targets. Our strategy for the discovery of novel small- and middle-sized molecules that modulate PPIs is aided by two unique technologies. We are also taking a step forward into a new dimension of drug discovery, integrating artificial intelligence (AI) into our technology to expedite drug development processes.
peptide screening protein-protein interaction
R&D Platform
With twin platform technologies, Interprotein provides highly active modulators for protein-protein interaction (PPI) targets.
Our proprietary technology (INTENDD®) is built upon a different conceptual foundation from MD-based docking simulation methods, generating highly active compounds with unique scaffolds.
On the other hand, our newly constructed libraries of helix-loop-helix peptide achieved a near 100% success rate in identifying strong binders with KD values in low nanomolar range.
Pipelines
No pipelines published yet
Services
No services posted yet