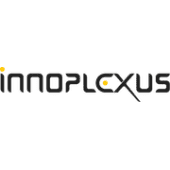 Founded
2011
Geography
Germany based
Founded in 2011, Innoplexus AG is headquartered in Frankfurt, Germany with an office in Pune, India. Innoplexus caters to the Life sciences industry offering Data as a Service (DaaS) and Continuous Analytics as a Service (CaaS) products. We leverage Artificial Intelligence and advanced analytics to help global life sciences and pharmaceutical organisations expedite drug development process across all stages - preclinical, clinical, regulatory and commercial.
Our products are helping Fortune 500 companies drive business outcomes. We automate the collection, curation, aggregation and analysis, of billions of data points from thousands of data sources, using machine learning, network analysis, ontologies, computer vision and entity normalization.
Data as a Service (DaaS)
Posts Mentioning This Company
R&D Platform
Generate insights from billions of disparate data points from thousands of data sources. Allows researchers to: Improve decision-making by seeing information in context from biomedical data sources including publications, clinical trials, congresses, and theses.
kPlexus
Discover and Engage
iPlexus
Life Sciences Research Simplified
Pipelines
No pipelines published yet
Services
No services posted yet