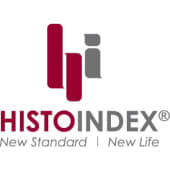 Founded in April 2010, HistoIndex® is a MedTech spin-off company from the Institute of Biotechnology and Nanotechnology (IBN), Agency of Science, Technology and Research (A*STAR), Singapore. They are involved in the provision of optical medical imaging systems and services to aid pathologists in diagnostics, clinical trials and research studies for the assessment and staging of diseases.
Their focus is on the accurate assessment of nonalcoholic steatohepatitis (NASH), a silent chronic liver disease that is linked to unhealthy lifestyles and metabolic syndromes. NASH faces a huge unmet medical need in their world today, and is expected to become the biggest cause of liver transplants by 2020.
Their imaging systems - which function on Second Harmonic Generation (SHG) and Two-Photon Excitation (TPE) - have opened doors towards new medical standards that benefit clinical research, accelerate pharmaceutical drug development and enhance clinical diagnostics for NASH and other chronic conditions.