Gritstone Bio (formerly -- Gritstone Oncology)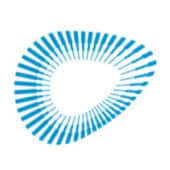 Founded
2015
Geography
United States of America based
Funding
$396 M
Gritstone Oncology is a cancer immunotherapy company developing next-generation personalized cancer therapeutics. Gritstone brings together distinguished scientific founders, an experienced and diverse management team, a seasoned and successful board of directors, and very deep financial backing to tackle fundamental challenges at the intersection of cancer biology, immunology, and immunotherapy design. The company's initial goal is to identify and deploy therapeutic neo-antigens from individual patients' tumors to develop novel treatments for lung cancer.
immuno-oncology cancer vaccines precision therapy infectious disease COVID-19
Pipelines
GRANITE
GRANITE, is a personalized neoantigen-based immunotherapy. It is being evaluated in the Phase 2 portion of a Phase 1/2 clinical study in combination with checkpoint inhibitors for patients with microsatellite stable colorectal cancer (MSS CRC) who have progressed on FOLFOX/FOLFIRI therapy and a second cohort for patients with gastro-esophageal cancer who have progressed on chemotherapy. GRANITE was granted Fast Track designation by the U.S. Food and Drug Administration for the treatment of MSS CRC.
SLATE
Our second product candidate, SLATE, utilizes the same neoantigen delivery system as GRANITE but contains a fixed set of neoantigens that are shared across a subset of cancer patients rather than neoantigens unique to an individual patient, providing us with an off-the-shelf alternative to GRANITE. SLATE is being evaluated in the Phase 2 portion of a Phase I/2 clinical study in combination with checkpoint inhibitors for the treatment of non-small cell lung cancer in patients with relevant KRAS mutations who have progressed on prior immunotherapy, and for cancer types where a relevant TP53 mutation exists.
The routine clinical biopsy used to identify personalized patient mutations can also identify patients that have common mutations within their tumor from commercially available genomic panel sequencing. These common driver mutations have been shown to produce shared neoantigens as identified by Gritstone's EDGE platform in a subset of patients. Similar to patient-specific neoantigens, shared neoantigens are a class of immune targets that present mutated peptides on the surface of the tumor cell. Because these neoantigens are shared, an "off-the-shelf" therapy may be able to treat additional patients across multiple tumor types.
COVID-19: CORAL
Gritstone is developing a second generation vaccine against SARS-CoV-2, the virus that causes COVID-19, with potential for both prolonged protection and potency, including against emerging Spike mutant forms of SARS-CoV-2.
Through a license agreement with the La Jolla Institute for Immunology (LJI), one of the leading global organizations dedicated to studying the immune system, we have access to validated SARS-CoV-2 antigens that have been identified through LJI's studies of hundreds of patients recovering from COVID-19. Using these antigens and our proprietary Gritstone EDGE™ and vaccine platform technologies, Gritstone has developed a novel vaccine containing Spike (similar to first generation vaccines) but also additional viral antigens that offer good targets for T cell immunity. By targeting several viral antigens, some of which are highly conserved between viral strains (such as SARS and SARS-CoV-2), our vaccine may have pan-SARS/coronavirus potential to protect against future coronavirus pandemics.
Services
No services posted yet