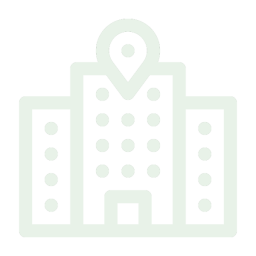 Private company
GNS HEALTHCARE
We solve healthcare's matching problem. We provide technology, services, and solutions that precisely match health interventions to individuals, helping our clients improve health outcomes and avoid the billions of healthcare dollars wasted on ineffective treatments.
By making the precise matching of interventions to individuals possible, we create data-driven evidence to define what works for whom and puts that knowledge within reach for health plans, health systems, biopharmaceutical companies, and foundations and researchers who are working toward improving health outcomes, patient by patient.
Founded
2000
Status
Private company
Geography
United States of America based
Funding
$36.100 M
Patents
7
Research papers
15
Research focus
Clinical Development
Data mining / Ontology building
Pharmacovigilance
Investing history
| | | |
| --- | --- | --- |
| 2017 | Unknown Round | 6.0 |
| 2016 | Unknown Round | 4.0 |
| 2015 | Unknown Round | 0.75 |
| 2014 | Series B | 10.0 |
| 2013 | Series A | 9.9 |
| 2012 | Unknown Round | 5.0 |
| 2010 | Unknown Round | 0.45 |
Posts Mentioning This Company
Products
No products posted yet
Services
No services posted yet
Publications (PubMed)
32084987 (from 2020-02-23), Bayesian machine learning on CALGB/SWOG 80405 (Alliance) and PEAK data identify a heterogeneous landscape of clinical predictors of overall survival (OS) in different populations of metastatic colorectal cancer (mCRC).
32060406 (from 2020-02-16), Multiple Myeloma DREAM Challenge reveals epigenetic regulator PHF19 as marker of aggressive disease.
32009223 (from 2020-02-06), Application of Machine Learning Models to Evaluate Hypoglycemia Risk in Type 2 Diabetes.
29410046 (from 2018-02-08), Systems biology and in vitro validation identifies family with sequence similarity 129 member A (FAM129A) as an asthma steroid response modulator.
29047368 (from 2017-10-20), Comparison and predictors of treatment adherence and remission among patients with schizophrenia treated with paliperidone palmitate or atypical oral antipsychotics in community behavioral health organizations.
28958801 (from 2017-09-30), Large-scale identification of clinical and genetic predictors of motor progression in patients with newly diagnosed Parkinson's disease: a longitudinal cohort study and validation.
28629454 (from 2017-06-21), Impact of pharmacy channel on adherence to oral oncolytics.
28604798 (from 2017-06-13), A Bayesian mathematical model of motor and cognitive outcomes in Parkinson's disease.
28087598 (from 2017-01-15), Bayesian Network Inference Modeling Identifies TRIB1 as a Novel Regulator of Cell-Cycle Progression and Survival in Cancer Cells.
27829029 (from 2016-11-10), Inferring Gene Networks for Strains of Dehalococcoides Highlights Conserved Relationships between Genes Encoding Core Catabolic and Cell-Wall Structural Proteins.
26963550 (from 2016-03-11), Community crystal gazing.
26849111 (from 2016-02-06), The HTT CAG-Expansion Mutation Determines Age at Death but Not Disease Duration in Huntington Disease.
26685993 (from 2015-12-22), Reverse Engineering and Evaluation of Prediction Models for Progression to Type 2 Diabetes: An Application of Machine Learning Using Electronic Health Records.
26679960 (from 2015-12-19), Clinical and Economic Burden of Commercially Insured Patients with Acromegaly in the United States: A Retrospective Analysis.
25180505 (from 2014-09-03), Novel predictive models for metabolic syndrome risk: a "big data" analytic approach.
Assets (therapeutic products)
Year
Partner
Focus
Amount of Deal
2016

(2016, Jan. 1)
Celgene
--
--
2017

(2017, Jan. 1)
Genentech
--
--
2018

(2018, Jan. 1)
Amgen
The goal of the collaboration is to better understand the factors that drive and predict a patient's response to Amgen's metastatic CRC treatment, panitumumab.
--