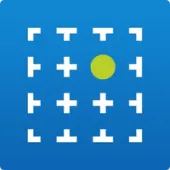 Founded
2000
Geography
United States of America based
Funding
$77.265 M
We solve healthcare's matching problem. We provide technology, services, and solutions that precisely match health interventions to individuals, helping our clients improve health outcomes and avoid the billions of healthcare dollars wasted on ineffective treatments.
By making the precise matching of interventions to individuals possible, we create data-driven evidence to define what works for whom and puts that knowledge within reach for health plans, health systems, biopharmaceutical companies, and foundations and researchers who are working toward improving health outcomes, patient by patient.
Data Analytics Value Based Analytics Bioinformatics
Posts Mentioning This Company
R&D Platform
GNS moves beyond analytical and machine learning approaches that rely on data correlations to match treatments to patients. We reverse engineer the complex causal mechanisms that determine which therapies will produce the best outcomes for each patient.
Gemini —The in silico Patient™
Pipelines
No pipelines published yet
Services
No services posted yet