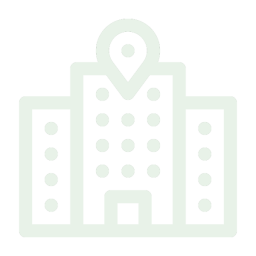 Shanghai Fosun Pharmaceutical (Group) Co., Ltd. ("Fosun Pharma"), a leading healthcare company in China,which was established in 1994 ,has been listed on Shanghai Stock Exchange since August 1998 and on the Main Board of the Stock Exchange of Hong Kong Limited ( stock code: 600196-SH,02196-HK).
Specializing in modern biopharmaceutical and healthcare industry, Fosun Pharma has captured opportunities within the rapidly developing Chinese healthcare industry as well as from the globalization of Chinese healthcare companies in general. Fosun Pharma's operations strategically cover several important segments of the healthcare industry value-chain, including: pharmaceutical manufacturing, distribution and retail. In particular, the Company has a leading market position and unmatched advantages in pharmaceutical distribution and retail, healthcare services, diagnostic products and medical devices, and maintains a strong focus on research and development, and manufacturing. As one of the largest healthcare companies in China, Fosun Pharma enjoys a competitive advantage in research and development, innovation, marketing, integration of mergers and acquisitions, as well as human resources.
As a result of its focus on innovation, research and development, Fosun Pharma maintains a highly capable international R&D team with operations in Shanghai and Chongqing and United States in addition to its National Recognized Enterprise Technology Centre. Fosun Pharma's research and development activities cover therapeutic areas such as metabolism and alimentary tract, the cardiovascular system, anti-tumor,central nervous system and anti-infective drug. The Company has market-leading products in China in such segments as liver diseases, diabetes, tuberculosis and diagnostic products; and is the leading provider of anti-malaria medicines globally.
While focusing on pharmaceutical manufacturing, Fosun Pharma has built a leading position in diagnostic products and medical devices while actively developing its presence in healthcare services, where it has a solid foundation for domestic high-end and specialty services. Fosun Pharma is the second largest shareholder of Sinopharm, China's largest pharmaceutical distributor.
Fosun Pharma strongly believes in the principle of sustainable development and has incorporated social responsibility into its long-term business strategy. In full recognition of its social role, Fosun Pharma endeavors to meet the needs of its community, customers, employees and shareholders throughout conducting its business and its future development.
With its commitment to innovation for good health and creating a better future, Fosun Pharma remains on its mission to promote health and well-being. The Company's strategic development approach of "Organic Growth, Coupled with M&A and Integration" allows it to continue to enhance creativity and service, drive integration and achieve global capabilities. As a result, Fosun Pharma will emerge with effective operation, world-class management, sound investments and as a leading provider of healthcare products and services.