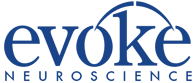 Founded
2009
Geography
United States of America based
Funding
$2.550 M
Evoke Neuroscience was formed in 2009 with the mission to improve diagnosis and treatment of cognitive disorders with objective, clinically meaningful and easy-to-use products. Physicians use Evoke's flagship product, the eVox® System, aid in the diagnosis of memory loss and other cognitive disorders.
electroencephalography (qEEG) brain mapping neurofeedback
R&D Platform
The FDA-cleared eVox Brain Health System empowers physicians to assess patients who might otherwise go untreated due to a delayed or missed diagnosis. How? eVox can measure brain health biomarkers right in the office to aid in physicians' assessment of cognitive status — no matter what the cause.
Pipelines
No pipelines published yet
Services
No services posted yet