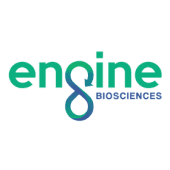 Founded
2017
Geography
Singapore based
Funding
$53 M
Engine Biosciences is a venture-backed San Francisco- and Asia-based technology company pioneering network biomedicine. Our proprietary and patented technologies oriented around deciphering the complexity of biology networks include both high-throughput wet lab experimentation and artificial intelligence algorithms for drug discovery and cellular reprogramming. This platform, developed through several years of research by our scientific founding and leadership team who include faculty members at MIT, Harvard, Mayo Clinic, and UCSD, dramatically accelerates and reduces costs of the R&D process for new medical therapies. We are actively applying the platform internally and with partners across a range of disease indications.
In January 2018, we announced the closing of a US$10M seed round from notable biotech and tech institutional investors and are expanding the team.
drug discovery computional biology
Posts Mentioning This Company
R&D Platform
Uncover gene interactions and biological networks underlying diseases, and test therapies that target them. Allows researchers to: Make analyses and predictions for precision medicine applications.
Pipelines
No pipelines published yet
Services
No services posted yet