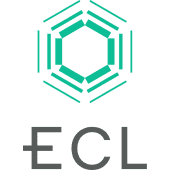 Founded
2010
Geography
United States of America based
Funding
$92.100 M
Remotely control a complete life sciences laboratory from your computer
Emerald's Command Center software puts you at the helm of a vast ECL facility where you can orchestrate as many experiments in parallel as you'd like while sitting comfortably at your computer from anywhere in the world. Interactively direct the activity of any of the instrumentation or equipment listed using experiment commands on demand or build larger scripts that automatically direct the progression of samples across a series of experiment commands.
scientific instrumentation cloud lab industrial automation robotics biotechnology
Posts Mentioning This Company
R&D Platform
Conduct experiments in an automated lab exactly as specified. Allows researchers to: Run experiments in a central lab from anywhere in the world.
Pipelines
No pipelines published yet
Services
No services posted yet