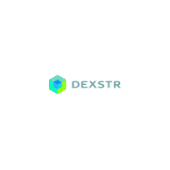 Founded
2014
Geography
France based
DEXSTR is an innovative software company founded by bioinformatics experts experienced working in major pharmaceutical groups. In the course of their careers, the team realized just how much time laboratories spent trying to manage their unstructured data, and so they decided to come up with a solution: an Insight Engine for Life Sciences.
With Inquiro, DEXSTR uses Artificial Intelligence combined with scientific public ontologies, to transform unmanageable data into structured and actionable information.
Inquiro captures your scientific data, from any source, in any format, automatically associating metadata to your files and offers an intelligent search engine and visualization tool that allow you to quickly identify new paths of research never seen before.
Inquiro transforms your data into knowledge so that your ideas of today can become tomorrow's innovations.
Specialties: Translational Science, Data management, Bioinformatics, TranSMART, Data curation, Ontologies, Data Integration, Unstructured Data, Data Security, Data Mining, Semantic, Lab automation, Merger and acquisition, M&A, Ontologies, Insight Engine, and Artificial Intelligence
#startups #AI #drugdiscovery
Data management Ontologies Data Mining Data Integration
R&D Platform
Engineering and innovation are extremely important to DEXSTR. Our team of developers strives to apply the latest technological innovations in the fields of Big Data, Machine Learning and Natural Language Processing. We also take pride in providing a reliable, sustainable solution.
Pipelines
No pipelines published yet
Services
No services posted yet