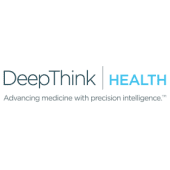 Founded
2018
Geography
United States of America based
Advancing Medicine with Precision Intelligence
The practice of medicine is transforming from one-size-fits-all to precision medicine. At DeepThink Health, we provide innovative solutions to power this transformation for clinicians, researchers and healthcare leaders.
R&D Platform
We've created an innovative Precision Intelligence Platform that captures and structures complex clinical, genomic and other contextual datasets. Our platform then applies advanced analytics and machine learning to enable the practice of precision medicine and the discovery of new patient treatments.
Pipelines
No pipelines published yet
Services
No services posted yet