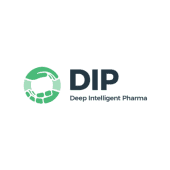 Founded
2017
Geography
China based
Funding
$21.600 M
Beijing Deep Intelligent Pharma Technology Co., Ltd. operates an artificial intelligence (AI) technology and blockchain technology driven platform, which enables pharmaceutical companies to drug discovery, development, and medical affairs. Its products include medical translations, which is a multi-language medical machine translation engine; intelligent pharmacovigilance, provides risk management solutions throughout the whole product life cycle, for overcoming the slow pace of safety and signal detection; A.I.M medical, which helps in creation and delivery of multilingual educational materials and publications; intelligent medical writing, which helps pharmaceutical companies develop AI enabled writing tools, including automatic writing, tabulated data analysis, document review, and quality control; patient search ecosystem, creates a new ecosystem for medical and clinical research, helping different roles on the platform to find the relevant information; and intelligent regulatory affairs, intelligent solutions for regulatory affairs and also for drug research and development.
Main products for Drug Discovery:
- Knowledge Graph
- Drug Discovery Platform
- Organic Synthesis System
- Clinical Data Platform
R&D Platform
This is an AI-Powered organic synthesis system assisting chemists to synthesize target compounds successfully through more efficient and intelligent processes. It utilizes Deep Learning technology to build prediction models by digesting and learning millions of chemical reaction data. With one-click approach, it generates multiple full retrosynthesis routes and essential reaction related information for target compounds.
Pipelines
No pipelines published yet
Services
No services posted yet