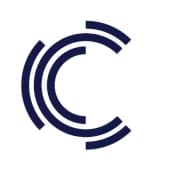 Founded
2016
Geography
United States of America based
Funding
$100.620 M
Culture Biosciences develops automated bio-reactor that helps biotech companies optimize their manufacturing processes and brings products to market faster. The company also builds automated tools for fermentation. It has a digital bio-manufacturing platform to enable scientists to run, monitor, and analyze bio-reactors faster than traditionalapproaches by robotic sample handling and cloud data monitoring and analysis.
fermentation bioreactor
Posts Mentioning This Company
R&D Platform
Cell Line Screening
Cell line screening for cell culture applications is important to identify clones with desirable attributes for production. Stable transfection of cells for production can result in individual clones with distinct performance characteristics, especially with regard to productivity, product quality, and stability. In order to identify clones of interest for further process development, scale-up and production, the performance of multiple stably transfected, product-expressing cell lines are tested in a single screening process. Once cell lines are screened in a platform process, the best performers can be further developed to achieve maximum productivity and the desired product quality profile.
Pipelines
No pipelines published yet
Services
No services posted yet