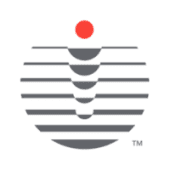 Founded
2017
Geography
United States of America based
Funding
$173 M
Founded by Flagship Pioneering, Cellarity is the first company developing medicines through an understanding of cell behaviors. The company's broad platform harnesses single-cell technologies and machine learning to digitize and quantify cellular behaviors, unravel the network dynamics that govern those behaviors, and generate medicines that can direct them. Cellarity is using its platform to design medicines targeting the full cellular and molecular complexity of disease, enabling a quantum leap in the success rate and speed of drug discovery.
Posts Mentioning This Company
R&D Platform
As powerful navigational tools, Cellarity Maps uncover hidden cell behaviors that can be targeted to resolve disease.
Cellarity Maps allow us to predict pharmacological interventions that can correct diseased cell behaviors. We then design cell behavior targeted (CBT) medicines using a proprietary AI-augmented learning process to steadily improve the effectiveness and efficiency of our CBT candidate selection.
Pipelines
No pipelines published yet
Services
No services posted yet