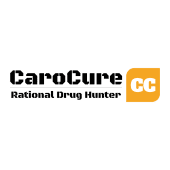 Founded
2017
Geography
India based
Funding
$0.700 M
CaroCure is a rational drug discovery and development company employing innovative technologies to design and create best-in-class drug candidates. CaroCure's model 'to accelerate the discovery with cost effective and to decreases the attrition of the molecules in discovery. In-house innovated highly predictive machine learning toxicity models for weeding out the toxic compounds and increasing the efficacy using computational methods.
Pipelines
None
Carocure team is actively developing promising best-in-class therapies to treat different disorders. Carocure has a growing product pipeline, with multiple preclinical programs in development.
For details please contact Dr. Kranthi Raj K (kranthi.k@carocure.com).
Services
No services posted yet