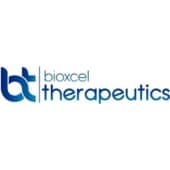 Founded
2017
Geography
United States of America based
Funding
$100 M
BioXcel Therapeutics is a clinical stage biopharmaceutical company that utilizes novel artificial intelligence, or AI, to identify the next wave of medicines across neuroscience and immuno-oncology.
R&D Platform
BioXcel Therapeutics employs a unique AI platform in an effort to reduce therapeutic development costs and potentially accelerate timelines while aiming to increase the possibility of success.
Pipelines
BXCL501
BXCL501 is an investigational sublingual thin film formulation of dexmedetomidine in development for acute treatment of agitation in multiple neuropsychiatric indications.
BXCL701
BXCL701 is an investigational orally-available systemic innate immunity activator in development for the treatment of a rare form of prostate cancer and for the treatment of pancreatic cancer.
Services
No services posted yet