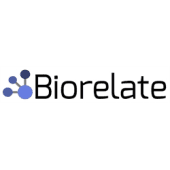 Founded
2014
Geography
United Kingdom based
Funding
$1.064 M
Biorelate curate novel biomedical knowledge to advance the world's most promising innovations.
Our technology platform, Galactic AI™, is used by leading pharmaceutical and biotech companies to explore auto-curated knowledge from millions of text sources, revealing hidden insights that might otherwise be lost.
R&D Platform
Create curated databases from the analysis of published scientific literature. Allows researchers to: Extract structured biological knowledge to power drug discovery applications.
Pipelines
No pipelines published yet
Services
No services posted yet