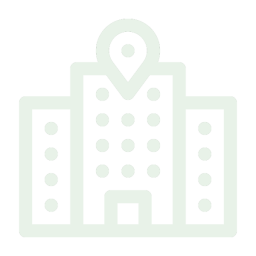 Founded
2008
Patents
54
Clinical Trials
34
Publications
104
BioNTech is Europe's largest privately held biopharmaceutical company pioneering the development of individualized therapies for cancer and other diseases. The Company combines all building blocks of individualized immunotherapy under one roof – from diagnostics and drug development to manufacturing. Its cutting-edge technologies range from individualized mRNA-based medicines through innovative chimeric antigen receptors and T-cell receptor-based products to novel checkpoint immunomodulators. BioNTech's approach is validated by five top-tier corporate partnerships with Genentech, Genmab, Eli Lilly and Company, Sanofi and Bayer Animal Health. Founded in 2008, BioNTech's shareholders include the MIG Fonds, Salvia and the Struengmann Family Office, with the Strüngmann Family Office as the majority shareholder. Following the seed round fundraising in 2008, the Company completed a USD 270 million series A round of financing in 2018. The Series A round was led by the Redmile Group and joined by Janus Henderson Investors, Invus, Fidelity Management & Research Company and several European family offices. BioNTech has grown rapidly to more than 650 employees.
Their Core Technologies include:
mRNA Pharmaceuticals: BioNTech is building three therapy platforms using pharmacologically optimized protein coding mRNA with targeted in vivo delivery to individualize cancer immunotherapy, for prophylactic vaccines and protein replacement therapies.
Cell & Gene Therapies: BioNTech develops genetically engineered T cells utilizing either antigen-specific T cell receptors (TCRs) or chimeric antigen receptors (CARs) for the treatment of cancer and chronic infections.
Protein Therapeutics: BioNTech has three key protein therapy platforms: bispecific antibodies, Microbodies® and Virus Like Particles developed for cancer immunotherapy.
Small Molecules: BioNTech Small Molecule´s research activities are focused on innovative therapies for cancer indications, with a special interest in immuno oncology.
BioNTech develops and commercializes a broad product pipeline using different scientific approaches and cutting-edge technology platforms. BioNTech´s clinical pipeline represents a number of industry firsts.
BioNTech is the first company worldwide to implement a medical genomics-driven design and GMP-approved manufacturing process for individual patient-specific therapies, to advance an mRNA-based individualized cancer vaccine targeting neoantigens into clinical trials, to enter the clinic with an mRNA-based individualized vaccine drawn from a warehouse of mRNAs encoding cancer-selective antigens, to test an intravenous formulation of a mRNA vaccine in clinical trials.
BioNTech is broadly protecting the technology platforms and seeking strategic licensing opportunities in order to generate a strong and diverse patent portfolio. BioNTech has steadily expanded its initial portfolio of pioneering patents. At present, the Company controls more than 100 patent families comprising more than 700 patent applications (plus additional exclusive license rights and call options) which cover core technologies, key product candidates and ancillary inventions.