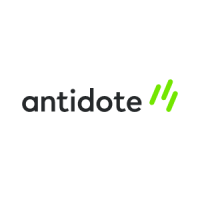 Founded
2010
Geography
United Kingdom based
Funding
$52.100 M
Antidote is a digital health company on a mission to accelerate the breakthroughs of new treatments by bridging the gap between medical research and the people who need it.
Posts Mentioning This Company
R&D Platform
Make sense of unorganized and unstructured data about clinical trials. Allows researchers to: Enrol more patients in appropriate trials.
Pipelines
No pipelines published yet
Services
No services posted yet