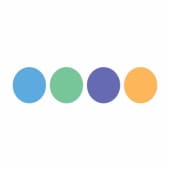 A scientific data management and machine learning platform for Life Sciences.
Aigenpulse is a data management and machine learning platform for scientific data generated within the field of Life Sciences. We address the ever increasing volume of data challenges by consistently integrating scientific data and analytics routines employed within an organisation and provide a bespoke, secure enterprise data management and analytics platform. Working with our clients, we digitalise analytical processes enabling scientists to refocus their attention onto what they value the most - research and interpretation of research results.
In the world of fast-paced, cutting-edge research, routines constantly evolve and analytical processes are subject to change. To address this central challenge, we provide our customers with full access to our products and in-depth support to establish in-house capabilities that enable organisations to continuously evolve the platform alongside research processes.
Aigenpulse's extensive experience in biology and technology has enabled us to build a truly exceptional product that bridges the gap between advanced data technologies and Life Sciences.