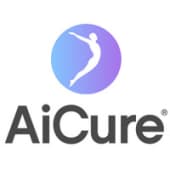 Founded
2010
Geography
United States of America based
Funding
$51.750 M
AiCure is an AI and advanced data analytics company targeting the healthcare industry. Our proprietary intelligent software captures and understands video, audio, and behavioral data to establish the link between patients, disease and treatment.
Posts Mentioning This Company
R&D Platform
Visually confirm medication ingestion via smartphone. Allows researchers to: Improve medication adherence in clinical trials.
Pipelines
No pipelines published yet
Services
No services posted yet