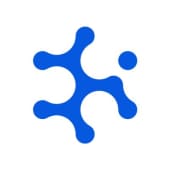 Founded
2013
Geography
United States of America based
Funding
$98 M
We are an AI-driven company with a unique ability to match drugs to indications and prosecute through clinical development. AI Therapeutics' revolutionary approach to drug discovery and development has advanced three drugs into clinical trials.
AI Therapeutics was founded in 2013 as LAM Therapeutics with a mission to advance the clinical development of new therapies to treat Lymphangioleiomyomatosis (LAM) and other diseases. In 2018 we changed our name to AI Therapeutics. Working with a dedicated team of scientific, clinical, and drug development experts, AI Therapeutics is pioneering deep learning-based AI to outsmart cancer and rare diseases.
R&D Platform
Advanced deep learning to predict drugs for any indication.
Guardian Angel™ Algorithm
Pipelines
None
Our aim is to accelerate drug development and increase clinical success by matching drugs to the right patients. We utilize model systems, patient samples derived from our clinical trials, next-generation sequencing, genome editing, chemical genomics, expression profiling and combinatorial drug screening to continually teach the Guardian Angel™ algorithm how to match drugs to patients. AI Therapeutics has advanced four drugs into clinical trials: LAM-001 for Bronchiolitis Obliterans (BOS), Pulmonary Sarcoidosis, and Lymphangioleiomyomatosis, AIT-101 for ALS, LAM-002A for Covid-19, and LAM-004 for Facial Angiofibroma & Cutaneous Sarcoidosis.
Services
No services posted yet