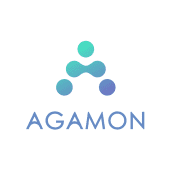 Agamon is transforming clinical data into knowledge; unleashing the power of previously unused medical documents to drive dramatic advancements in healthcare and medicine.
The result? Increased revenue, reduced risk and liability, automated workflows, and improved patient satisfaction.
Agamon's proprietary technology uses advanced techniques to structure clinical texts and unlock critical insights. Founded by a team of intellectually curious technologists, doctors and entrepreneurs, Agamon is powering innovation in the healthcare industry, united by a single mission: to transform clinical data into knowledge.
Agamon was built out of a shared commitment to unleash maximum potential. We strive for the best in everything we do, and work hard to empower others to the same.