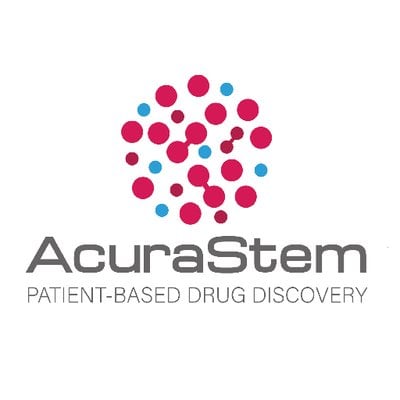 Founded
2016
Geography
United States of America based
Funding
$6 M
AcuraStem is a fast growing startup company that was formed in 2016 to create an innovative precision medicine platform. We are a team of PhDs, professors, tech entrepreneurs, and successful drug company veterans employing the latest scientific breakthroughs to address one of the most challenging, but we believe tractable, health problems of our time — Amyotrophic Lateral Sclerosis (ALS). We are developing the best-in-class technology platform which consists of complex cellular models from ALS patient cells, and sophisticated assays which permit our scientists to model patient tissues in the laboratory. Using this advanced technology, we can evaluate the progression of disease and test existing FDA approved therapeutics or combinations of therapeutic approaches to find the most efficacious treatments to slow disease progression. AcuraStem has leveraged this platform to identify a novel target and preclinical lead candidate which we are advancing to the clinic. AcuraStem also provides access to this technology platform to commercial and academic partners so that they can evaluate their therapeutic candidates under development.
AcuraStem has developed a breakthrough precision medicine platform called iNeuroRx, which leverages patient stem cells and advanced machine learning technology to discover drugs for neurodegenerative diseases. AcuraStem has utilized this platform to identify innovative ALS targets and has generated a preclinical lead candidate (AS-1) that they are advancing to the clinic.
R&D Platform
AcuraStem's iNeuroRx® technology uses living motor neurons (muscle-controlling nerve cells) from many ALS patients as a tool for the identification and development of novel treatments, and also to assess how broadly acting the treatments will be in the patient population. Unlike the scientific avenues that informed or inspired prior approaches, AcuraStem's therapeutic insights originate in patient cells and, bolstered by successful validation in animal models, have led to promising therapeutic candidates, which may stop disease progression in a majority of ALS patients.
Pipelines
Patient-Based Drug Discovery Pipeline
AS-202 therapeutics for amyotrophic lateral sclerosis (ALS) AS-202 is a PIKFYVE suppressing antisense oligonucleotide optimized for both safety and efficacy as a potential treatment for motor neuron degeneration resulting from TDP-43 pathology in ALS patients. A major hallmark of ALS disease pathology is the mislocalization of the DNA/RNA binding protein TDP-43 from the nucleus of neurons, where it normally resides, to the cytoplasm, where it becomes associated with cytoplasmic aggregates in 97% of ALS cases.
Services
No services posted yet