BPT20:
Artificial Intelligence
in Drug Discovery
Productivity Index
---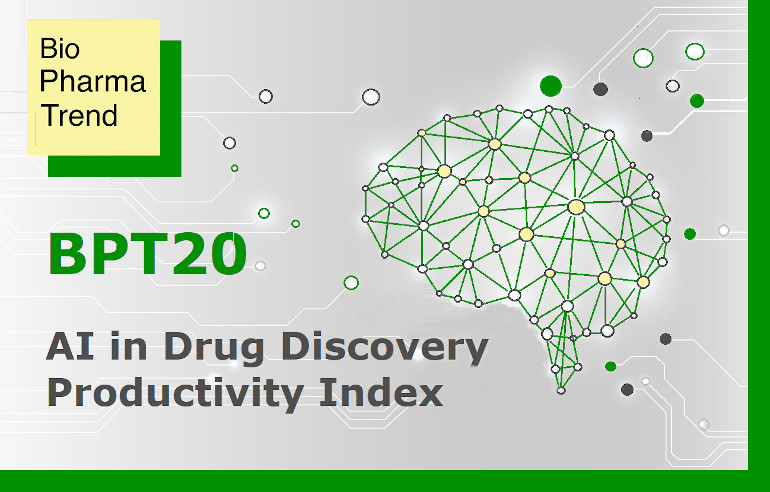 More than 130 artificial intelligence (AI)-driven companies out of a total of 374 companies in our interactive Report apply artificial intelligence for designing drug candidates, among other use cases.
Having reviewed all available therapeutic pipelines of leading AI-driven companies, we have selected 20 companies to be included in the BPT20 Index to illustrate the industry's most productive AI-driven companies in terms of delivering "AI-inspired" clinical drug candidates.
Login to the Member Portal to review the Methodology of the BPT20 Index.
Read our White Paper: Artificial Intelligence in Drug Discovery and Biotech: 2022 Recap and Key Trends
The Artificial Intelligence in Pharma and Biotech 2022

About Us
We have been tracking the adoption of artificial intelligence in the pharmaceutical and biotech industries since 2016.
Having accumulated extensive knowledge about this industry sector, we have become a reputable agency offering strategic consulting and market research services.
Questions or Suggestions?
#BPT20