The Roadmap of Drug Candidates Designed by AI
More than 130 artificial intelligence (AI)-driven companies out of a total of 374 companies in our interactive report "The Landscape of Artificial Intelligence (AI) In The Pharmaceutical Research" apply artificial intelligence for designing drug candidates, among other use cases (like target discovery, clinical research optimization, etc.). Having reviewed all available therapeutic pipelines of leading AI-driven companies, we have selected the most advanced clinical-stage drug candidates "inspired by AI," classified them by therapeutic areas, and presented them in the table below.
This is a running list of AI-developed drug candidates that will be updated periodically or on a per-request basis by relevant companies. Please, contact us at info@biopharmatrend.com for suggestions, comments, or consulting services.
Phase 1
Phase 2
Phase 3
FDA approvals, including Fast Track
This table is an integral part of our yearly white paper "The Artificial Intelligence in Pharma and Biotech 2022".
We have introduced the industry's first results-driven Index focusing on assessing the performance of artificial intelligence technologies (in a broad sense) for delivering clinical-stage drug candidates: BPT20: Artificial Intelligence in Drug Discovery Productivity Index. This yearly Index introduces the 20 most productive AI-driven drug design companies in the industry in terms of delivering clinical drug candidates using specialized AI-based platforms.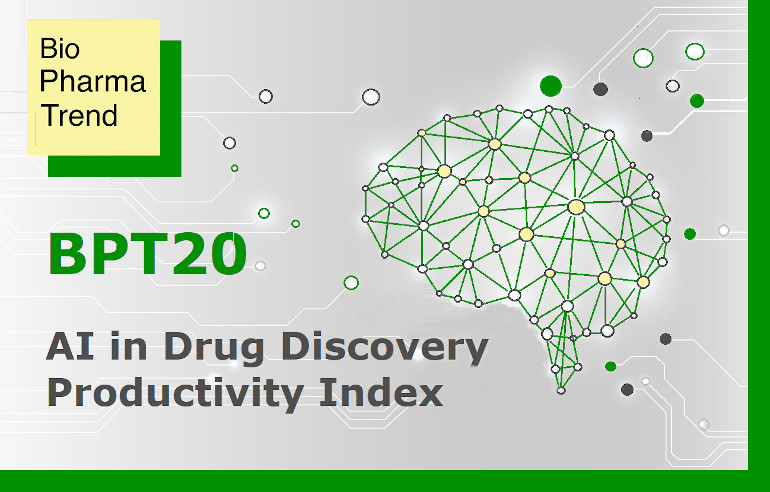 The BPT20 Index was inspired by the necessity to sift through the hype of inflated expectations and misunderstandings about the role and potential of artificial intelligence technologies in drug research and healthcare. It is calculated using a simple but robust formula, taking into account only practical output: the actual ability to deliver clinically relevant drug candidates over a measured period.
Login to the Member Portal to review the Methodology of the BPT20 Index.
#BPT20