Discovery Europe 2023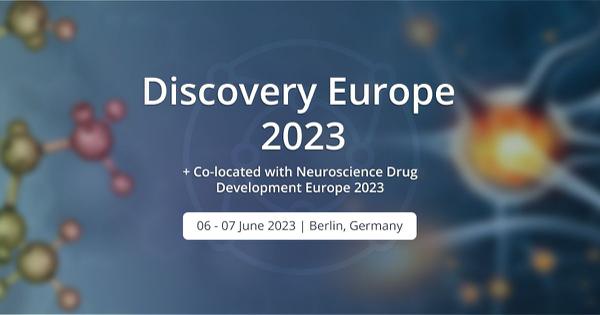 Event Date: June 6, 2023 - June 7, 2023
Location: Germany, Berlin
Website: Link
Join and network with over 400 industry leaders at Discovery Europe: In-Person, where we will address the latest advancements in target identification, validation and HIT optimisation.
The 2-day programme addresses drug discovery in new modalities such as protein degradation, and case studies on the integration of screening approaches in phenotypic and genomics-based discovery, Organ-on-a-chip and 3D modelling.
Learn about key focus areas in drug design including AI in drug design: in chemical synthesis, target ID capabilities & lead identification/optimisation.
Join our 2-day innovation showcase situated alongside the main programme, which aims to inspire growth and create collaboration opportunities for all who attend.